Water Extinguishers

Water extinguishers are suitable for use on fires involving wood, paper, textiles, plastics etc. They must not be used on, or near, live electrical equipment due to the risk of electric shock.
Water extinguishers put out fires in the above materials by cooling.
Water extinguishers come in 9 litre and 6 litre sizes. The extinguishers are available in spray, jet and mist.
All extinguishers we fit are manufactured to BS: EN3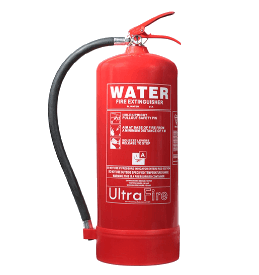 Click here to return to the extinguishers page